Get essential education news and commentary delivered straight to your inbox. Sign up here for The 74's daily newsletter.
After a school year unlike any other, we've begun a summer sprint unlike anything we've seen — to reconnect with students, to rebuild trust with families and to reboot efforts to repair the learning losses from the darkest days of the pandemic. Our most widely shared article in June touched on this very issue of learning recovery, and whether it's better to focus on remedial education or accelerating learning. Other standouts this month: An analysis of where schools were (and weren't) closed for in-person learning last academic year, how COVID led some teachers to change the way they were teaching reading, and profiles of educators in Tulsa who insist they're committed to teaching "hard" history even as state lawmakers push legislation restricting anti-racist instruction amid the anniversary of the Tulsa Race Massacre.
Here were our most popular articles of the month:
A Better Equation: New Pandemic Data Supports Acceleration Rather than Remediation to Make Up for COVID Learning Loss
Learning Recovery: In a new report, researchers have some advice for education leaders. As they decide how to spend their federal stimulus dollars and address learning losses in the school year to come, they should consider the lackluster impact of remediation — the typical gap-closing practice of making up missed material before moving on — and emerging evidence suggesting there's a better way. TNTP and Zearn analyzed the experiences of 2 million students during the current academic year and found that, on Zearn's math app, classrooms featuring acceleration — a strategy in which students are challenged by grade-level lessons and instructed in specific missing skills as needed — saw dramatic growth. Students receiving this kind of support completed over 25 percent more grade-level work than they would have using remediation. By contrast, students in remediation continued to struggle. Beth Hawkins talks to the team behind the report about their findings.
One Fate, Two Fates. Red States, Blue States: New Data Reveal a 432-Hour In-Person Learning Gap Produced by the Politics of Pandemic Schooling
School Closures: Through the pandemic, schools in Republican states offered in-person learning at nearly twice the rate of those in Democratic states, according to new data, amounting to an estimated 66 additional days of face-to-face instruction for those students. The numbers, provided to The 74 by the school calendar tracking website Burbio, deliver a cumulative view of schooling decisions throughout COVID-19 and reinforce evidence of a partisan divide long highlighted by researchers. Averaged from September through May, states that voted for Donald Trump in the 2020 presidential election gave students the chance to learn in the classroom 74.5 percent of the time, compared to 37.6 percent of the time in states that voted for Joe Biden. The full impact of that disparity remains largely unmeasured, says Chad Aldeman, policy director at Georgetown University's Edunomics Lab. But he suspects the effects on students could be vast. "Time is a rough proxy for learning," he told The 74's Asher Lehrer-Small. "So lost instructional time is likely to lead to lost learning." Read the full report.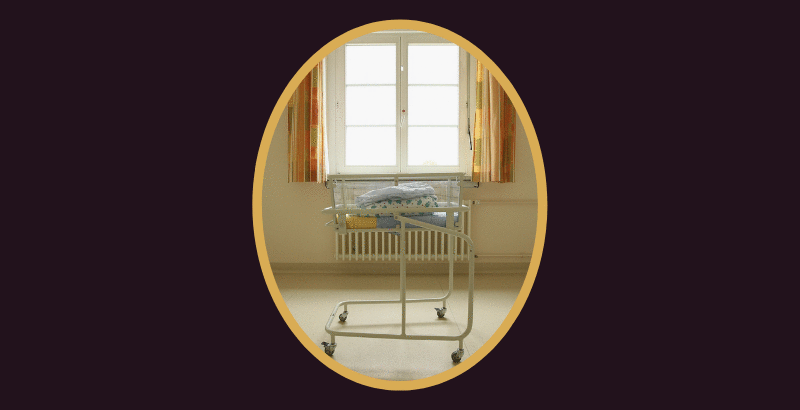 Falling Birth Rates Spur Clash over Race and School Choice in Michigan
Enrollment: America's birth rates have trended downward since the onset of the Great Recession, and the crashing fertility is increasingly forcing school districts to adjust to lower student enrollment. The problem is reaching a head in Michigan, where hundreds of communities are now home to fewer children than they were a decade ago. But the state's unique policy environment — in which families have an abundance of school choice, and money follows students wherever they go — makes things even more complicated. The example of Grosse Pointe, one of the most highly regarded school systems in Michigan, is instructive: Local leaders had already seen a years-long enrollment decline in 2019, when they opted to close two elementary schools. But some wonder why the district wouldn't simply open its under-capacity schools to children from nearby Detroit — the overwhelming majority of whom are nonwhite and from low-income families. One parent told The 74's Kevin Mahnken that she doubted the community would ever allow it: "We're bordered on one side by Detroit, and the other side is the lake; people would rather welcome the fish." Read our full report.
—'We are becoming grayer': Shrinking birth rates and shuttered schools in New Hampshire offer preview for the nation
How COVID Reshaped the Reading Wars in Texas: Educators Say More Structured 'Science of Reading' Approach Worked Best During Pandemic
Remote Learning: "Tigers, today we're going to keep unpacking the alphabetic code," first-grade teacher Victor De La Cerda told a lively group of 6-year-olds — some in person, others on Zoom. "Watch my mouth," he said, making a long "u" sound. The idea was to focus on the spelling "u_e," as in "cute" — one of the four ways the sound can be rendered. If the children didn't get it, no problem — the class would revisit the skill soon, in a future lesson, following a structured approach that is one of many reasons De La Cerda is sold on the "science of reading," which he learned in graduate school. But as a teacher in Texas, he's smack dab in the middle of what some have called the latest chapter in the reading wars, the multi-decade battle — freshly complicated by the pandemic — over whether structure or curiosity best teaches kids to read. Bekah McNeel reports from the front lines.
The Truth is Out There. But With New UFO Report Expected to Land Soon, Talk of Alien Life is Also Becoming More Common in the Nation's Science Classrooms
Student Engagement: Few topics stimulate debate among Alec Johnson's students like the possibility of interplanetary visitors observing us from above. "The kids get into it, especially if you don't take a side," says Johnson, a Georgia astronomy teacher and one of many science educators who finds that asking "Are we alone?" is a great way to engage students. The government's upcoming release of an intelligence report on "unidentified aerial phenomena" will give teachers like Johnson new material for discussions about UFOs and the math and science principles involved in traveling to Earth from another galaxy. Teachers introduce students to the solar system in elementary school and go into greater depth in middle school. But in high school, full astronomy courses aren't common, and science teachers who build lessons on the subject often have a personal interest. Johnson enhances his classroom experience with "The X-Files" theme music and told reporter Linda Jacobson, "Any self-respecting astronomy teacher has to have a Fox Mulder poster on the wall." Read the full report.
College Enrollment Continues to Plunge, Marking the Worst Single-Year Decline Since 2011
Higher Education: Hopes that college enrollment would begin to indicate some signs of resilience in the face of a waning pandemic were dashed again when the National Student Clearinghouse Research Center released more detailed numbers this month The fuller data set for spring 2021 shows that overall college enrollment fell by 603,000 students, from 17.5 million to 16.9 million — a drop that is seven times worse than the year before, when the pandemic first hit, and marks the steepest year-over-year decline since 2011, the first year the center began keeping track. Community colleges, which enroll the greatest percentages of low-income students and students of color, were hit hardest, declining 9.5 percent, or 476,000 fewer students. More than 65 percent of all undergraduate enrollment losses this spring occurred among community colleges. Author and 74 contributor Richard Whitmire reports on the persistently bad news, wondering, "will enrollments ever recover?" Read the full report.
Analysis: Tutoring, Summer School, Pods — Survey Finds Parents Aren't So Thrilled About Most K-12 COVID Recovery Solutions on the Table
Innovation: One lesson from the ongoing crisis of school hesitancy is just how influential parents are in determining their children's educational pathways. Education leaders must factor in parents' perspectives, or reopening can be a flop — students won't show up. So contributors Anna Rosefsky Saavedra and Morgan Polikoff asked the Understanding America Study's nationally representative sample of some 1,500 K-12 parents how they feel about a range of practices. Many of the results are surprising: Parents are not very enthusiastic about in-person summer school, tutoring or pods, and they're not thrilled about added instructional time or most other policies under consideration, either. But remote tutoring scored high in the survey, and parents want to use technology for teacher conferences; storage, organization and distribution of class materials; and as an alternate means for keeping school open when the weather is bad. Half of parents support allowing students to work on their own time, without a teacher physically present. What these results make clear is that education leaders need to talk to parents to figure out what programs and policies they would support before creating COVID-19-relief programs. Otherwise, participation may be far too weak to really move the needle on students' academic and social/emotional needs. Read the full analysis.
Tulsa Commits to Teaching 'Hard History' After State Restricts Antiracist Instruction
History: When Tulsa, Oklahoma fifth-grade teacher Akela Leach began her lesson this month on the race massacre that wiped out the city's Greenwood District 100 years ago, her young students knew they were entering contentious curricular territory. The state had recently passed a controversial bill that observers described as an "antiracism teaching ban," part of a wave of legislation from Republican lawmakers across the country intended to limit classroom discussion of systemic racism. When Leach explained that the law would not prevent the class from learning about the 1921 Race Massacre, she was met with cheers from students. Leach said her fifth-graders thought: "I'm learning something that someone doesn't want me to learn, so this must be really, really important." The 74's Asher Lehrer-Small reports on how Leach and others in Tulsa are addressing the city's "hard history" in the classroom, despite state momentum to roll back lessons on race.
A Problem for Math Teachers: Solving the Dilemma of Learning Lost to a Year of Zoom
Math Proficiency: Christopher Ochoa of McAllen, Texas, has loved mathematics since he was a child, his interest fueled by summer math camps and trips to Space Center Houston. But during the pandemic, the high school senior's grades and confidence plummeted. "When you're in the classroom, you can ask a question, go to the whiteboard with your teacher and he'll work through it with you," he told 74 contributor Jo Napolitano. "Now, when you ask a question, you have to unmute your mic and you can't see the teacher face to face or make eye contact." Teachers say pandemic-related setbacks in math will linger well into the coming school year, especially for students who suffered the most during shutdowns. Unable to peer over their students' shoulders and correct their work, math teachers lost the ability to offer on-the-spot tutorials. The results showed: A November NWEA study of fall 2020 test scores for nearly 4.4 million children in grades 3 through 8 found they lagged 5 to 10 points in math compared with students in the prior year. Read our full report.
Miami Data Could Offer Dire Warning of 'Unfinished Learning' Nationwide, With 54% of District Students Testing Below Grade Level in Math
Learning Loss: Florida's Miami-Dade County Public Schools reported earlier this month that 43 percent of students in pre-K to 3 who took reading tests in January scored below grade level in reading, and 54 percent were below grade level in math. As 74 contributor Greg Toppo reports, the data from the nation's fourth-largest district could be a bellwether for schools across the U.S. "The national trends are pointing in a direction at least as severe as what's happening in Miami-Dade, and likely more severe," said Kristen Huff, vice president of assessment and research at Curriculum Associates, a Massachusetts-based firm whose tests are used in schools in the district and elsewhere nationwide. Read the full report.
Cicadas During COVID — A 'Golden Moment' For Classroom Engagement At the End of an Isolating School Year
Science: For teachers in places where the Brood X periodical cicadas emerged this spring, the timing has been perfect: After a long year of virtual lessons, flagging student engagement and ongoing stress, a real-life science lesson has crawled out of the ground — and started singing. Teachers around the eastern United States have found lessons about the bugs, which students can see, hear and touch in the schoolyard, are a boon for student engagement. Even kids watching their teachers interact with cicadas through Zoom "come alive" at the sight of the insects, one teacher said. "It just turns into a real magical experience" when kids can encounter nature without fear, another said. Read Laura Fay's full report.
Go Deeper: Every month, we round up our most popular and shared articles from the past four weeks. See our top highlights from March, April, and May right here. 
Related
Sign up for The 74's newsletter
Submit a Letter to the Editor